June 29 - Bulacan State University

We traveled using an Escapade van to Bulacan at 9.30AM and arrived at the university before lunchtime. They had a motorcade (which I wasn't able to take pics) before the program proper began, and while waiting, most of the guests and the students watched the games previews, and of course, including Granado Espada's Trailer.

We had a featured PvP match; 2 on 2 PvP for Cervantes and 1 on 1 PvP for Carracci. The mechanics are simple: challenge our company's GE representatives using your own account. Cervantes challengers won, while the Carracci challenger lost against our representative.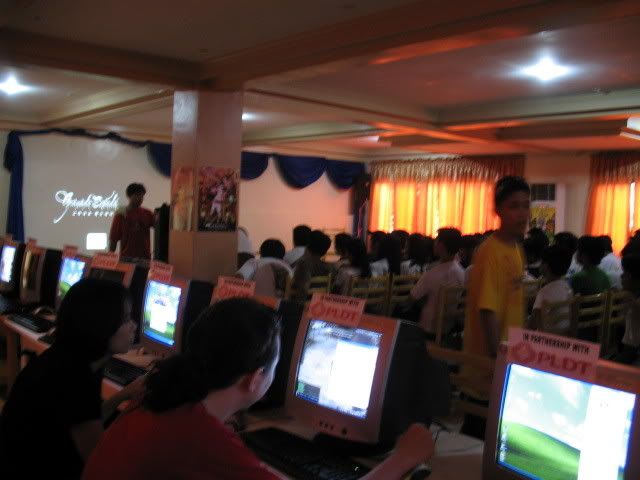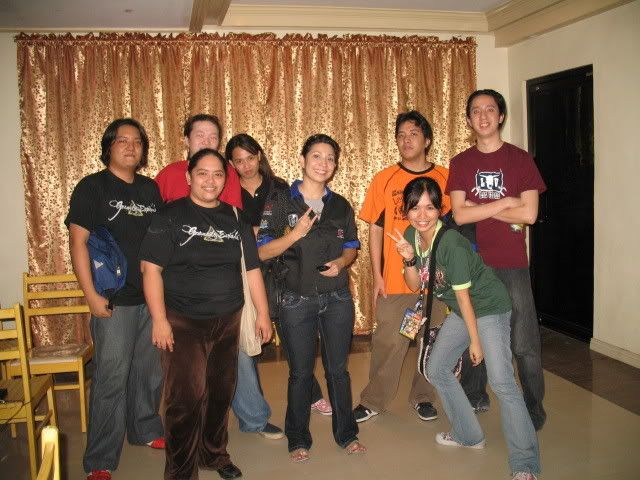 July 1 - Caravaggio EB c/o PasawayProphecy Faction

Activities: Lunchie, watch Transformers, and chitchat at the Garden

I was late. T_T This was due to my colds from the rain last Saturday, so I wasn't able to meet with NineMoons ~_~ So sorry!

Anyway, since my trusted forum moderator was there, I asked where they were staying, so I was able to catch up at 4-5PM, some already watched the movie, while the others stayed in the Garden for a chitchat. Afterwards, the other members of the PasawayProphecy finished watching and joined us at the Garden, and yes, we took lots of pictures!



With Forum Mod, Leimrey ^_^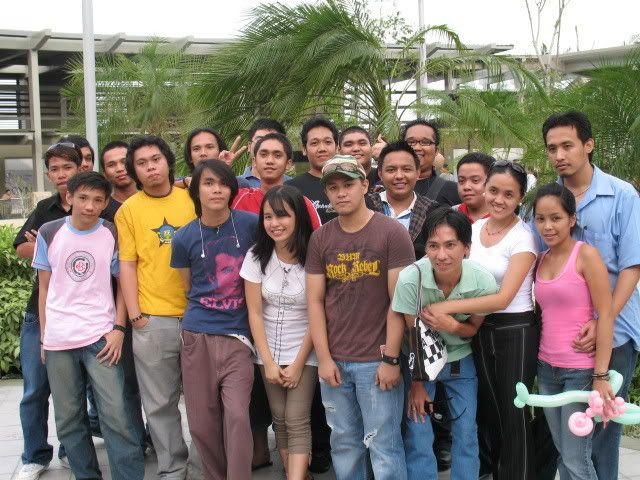 PasawayProphecy Faction, Leimrey, Welling, Device


GE Players @ the Garden Area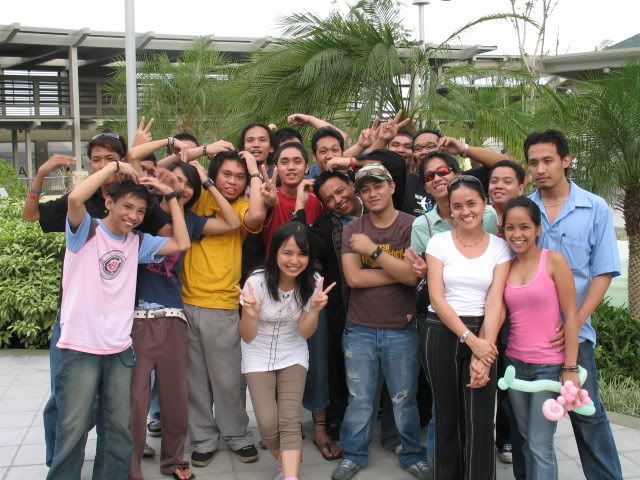 Spread the Love!!! V for Victory!!!

Check out their aftermath at this link: Caravaggio EB @ GE Forums
You can also visit their blogsite at http://pasawayprophecy.wordpress.com/

Check out my photobucket gallery for the full views on the latest gatherings that I was able to attend: GE Gathering @ Photobucket

For your latest EBs and happenings, please inform me at least 3 days or more so that I could join you guys, or for me to advertise your gathering. ^_^

Till next post! ^_~