Crossposted to: Love Chronicle: Reality in GE's New World
October 26, 2007
San Miguel Pale Pilsen Beer Oktoberfest Closing Party

4:00PM
Traffic already started to build-up since it was a Friday (gimik day) and also the much-awaited closing party of Oktoberfest at the Metrowalk in Ortigas, Pasig City.



We started registration at Gamefrog, and gave an hour of GE freeplay to everyone. The players enjoyed the Halloween in-game event "Tiburon's Scarecrows" and introduced themselves to each other.



Mentors: Pa-level lang po~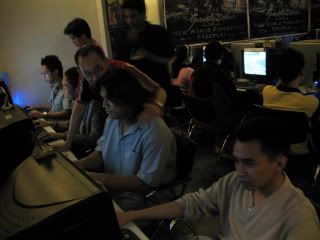 Carracci's Brotherhood~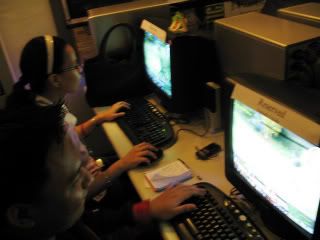 Welling & DeSanggria~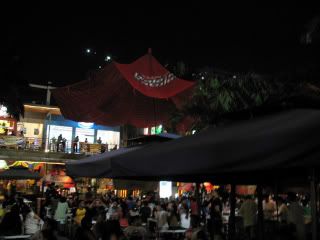 Wow~! Watta tent. O_o
The place started to get crowded around 8PM. Pinoys usually enjoy partying late in the evening, most are gimikero and gimikera by heart.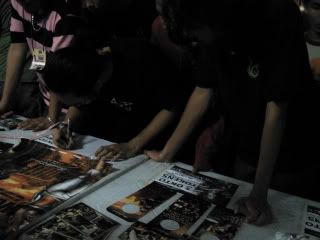 Trade your Okto Tokens here for GE Merchandise!
I like managing a redemption booth and the tickets. Although I felt like a promogirl though, but it was fun because of the overwhelming amount of people who wanted to try out Granado Espada (yup, we gave out free installers as well).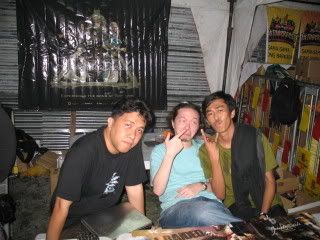 e-Games Family who supported us! And also helped out on our booth.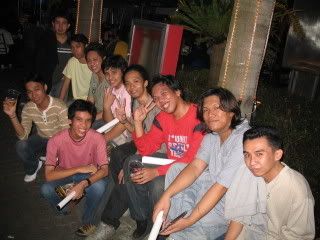 Vivaldi and Carracci~

Many thanks as well to Brotherhood of Carracci for celebrating their EB that night, and also thanks to Bossing Lucius! Hope you guys enjoyed your EB there! ^^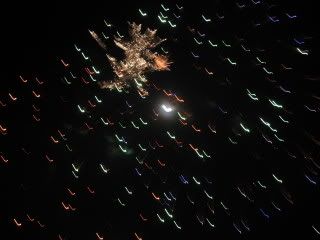 Pretty fireworks~



Mahaba-habang inuman~!
Thanks to the players who joined us and hopefully y'all enjoyed the event. (Wasn't able to take pictures of the performing bands because of my paranoia of having my digicam get soaked with beer @_@) For the GE players who went in that night and I wasn't able to meet up, am still thankful for everyone's support. XD~

More pictures: GE Gathering

Till next post! ^_~