Nope, I'm not talking about Christina Aguilera here.

Anyway, there had been lots of emails and private messages lately, and I have no idea where you guys got the rumors that's been spreading around. And yes, since it's a rumor, there's no fact yet. Let's go to clarifications first: I'm not a GM, like the other Community Managers, we do not have GM access to the game like warping and such, or angel characters. @_@

Plus, server migration from Singapore servers to Philippines is not true since we don't have localization yet; that'll be for a long time since GE is not even on commercial launch yet on Southeast Asia.

And yes we all know you've been dying to hear about the updates on the pricing and the GE Limited Edition Boxes, but we'll all have to be patient and have to stay tuned for updates and announcements on this one.
----------------
Let's go back to basics:

Registration
Click on the Elementalist icon on the left side of the GE Official site or go to this link: IAHGames Passport



Type in the information needed, make sure to remember the username (click for the availability of the userID) and password, especially the Identification Number (ID number, phone number, etc.), and a valid email address (do not put a dummy email account! this is for verification process).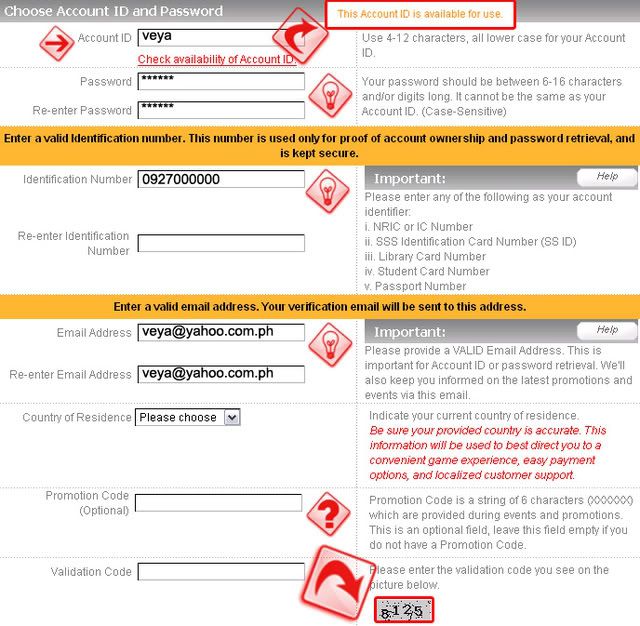 **If you're in a freeplay or any event, ask the GAME FACILITATOR for a PROMOTION CODE. (If not, just leave it blank)

Put a check mark after you've read the Terms & Conditions at the bottom of the page, then click on SUBMIT.




You'll be redirected to a page wherein you've successfully registered an account, and there'll also be link for the forum boards. Click on the "Activate."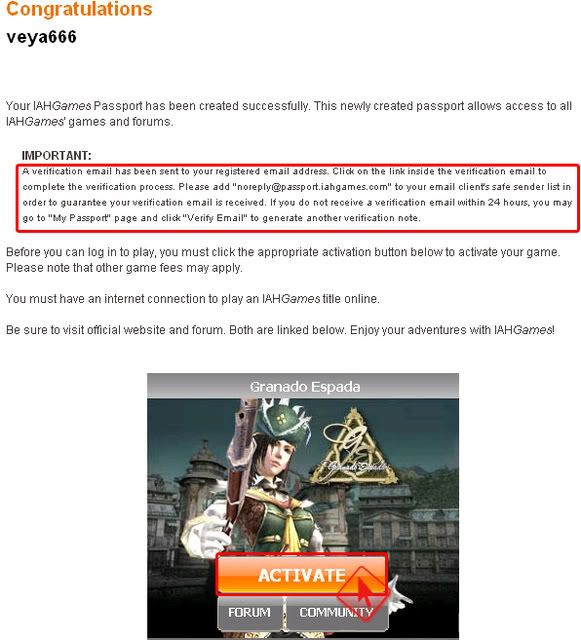 On the next page, select Granado Espada SEA and then click on "Activate Now!"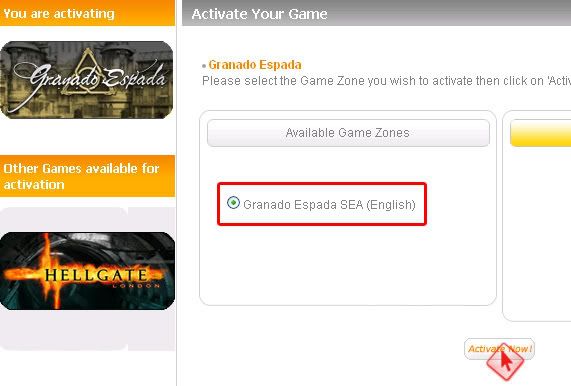 You're almost there! Make sure to check your registered email address to confirm too. And from this page you can download the client or check out the PC specifications.




Verifying Your Email
After registration, the confirmation will be sent to the EMAIL ADDRESS you've input on the information details awhile ago. Check your email, and you'll see the mail from IAH.



Since you've already activated GE as your game, just verify your email and click on the link.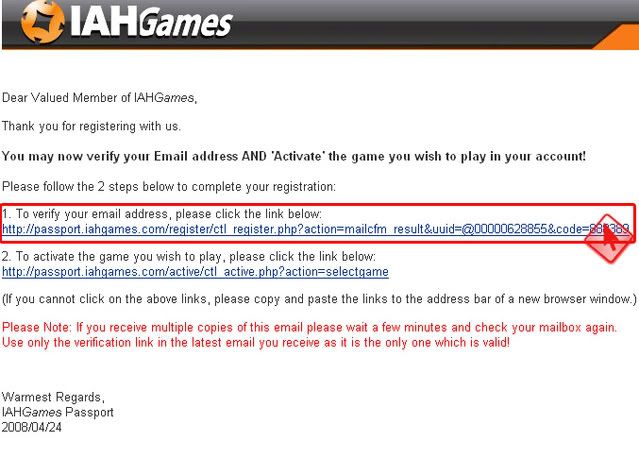 You'll be redirected to IAH Passport that says "Verification of the Email Address is successful!"


You're all set to play Granado Espada!


Changing Password
Go to this link: http://passport.iahgames.com/index.php hover your mouse pointer on Account/Manage Account, then click on Modify Password.



If you haven't able to login yet, just input your username and password.



Then you can just type your current password, and type in the new one, and don't forget to input the Identification Number you've typed in before during Registration. Click Submit and your password's all set.


----------------
Don't forget to join the Fan Teasers! Angel Wings are up for grabs! And stay tuned for the featured girl gamers for this month! ^_~