Special Notes
Missed out on my GameMaster & Community Manager autobiographies?
Then check this out: Memoirs

Tuesday, May 25, 2010 by Bea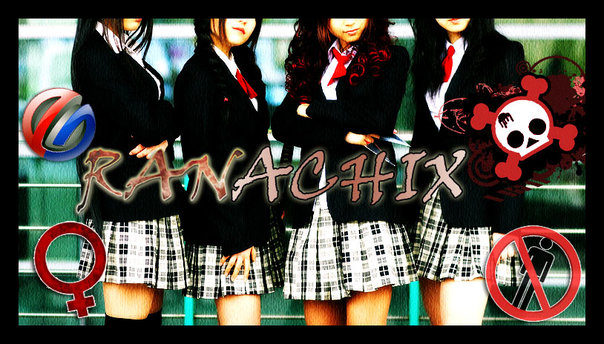 The Revival - No Real-Life Boys Allowed

Coming soon at http://ranonline.e-games.com.ph/
Tuesday, May 18, 2010 by Bea


RAN Online - one of the leading MMORPG titles here in the Philippines are now open for Assistant Product Manager & Community Manager positions!

Assistant Product Manager

At least 2+ years in product management/marketing experience in preferably in an online gaming industry
Successful track record in leading product/channel launches
Demonstrated ability to work independently and produce results across multi-functional organizations
Excellent verbal and written communication skills
Enthusiastic, outgoing and aggressive
Must be proficient with MS Office Applications
Community Manager

Duties and Responsibilities:
Conceptualization and Implementation of in-game revenue generating events
Interacting with gamers in-game and over the forums
Clearing up any queries and doubts on official matters in the forums
Getting involved in player-organized events by giving suggestions and/or being a judge for their contest/events as well as supporting and publicizing their events. Take note to take a back seat role in this and let players themselves manage their own events
Setting up forum boards and managing forum moderation team (both internal staff and player moderators)
Brainstorming with the GM Team and implementing ideas to bond community closer together
Providing feedback to the GM team about how the community would feel about certain events that they are planning and about events that have already been run
Organizing smaller, local community events (such as casual meet ups, dinners, community service etc)
Getting feedback from community about anything game-related and directing them to the relevant department
Answering the community´s emails
Maintaining close contact with and scouting for potential game player ´leaders´
Mentoring the player leaders and giving them ownership of little projects here and there
Planning and conducting surveys and polls as and when GM/marketing/product department needs feedback
E-viral latest game news and updates to websites and forums that the local community visits
To report on latest happenings & feedback amongst the local community – in-game, forums and real life, report on the upcoming community events so that it can be publicized early on the main website
Writing of articles that pertain to local community activities and upcoming local events
Requirements:
Very good communication skills, both oral and written.
Can perform and speak in public.
No experience necessary, fresh graduates are encouraged to apply.
Graduates of BA (Bachelor of Arts) courses are preferred.
Knowledge in office productivity: MS Word, Excel and PowerPoint.
Knows the basics of blogging.
Pleasing personality
Eager to learn
Perky and bubbly
Can work under extreme pressure around huge crowds

Send your resumes to
beacorbilla@gmail.com
so that I can endorse you guys & gals to our company. Pass unto your friends!
Cheers!
xoxo,
Bea