The Hermione we all have known and loved in Harry Potter movies have turned and blossomed into a beautiful young lady. And here's the latest news of her growing fame and career:

Emma Watson, who plays Hermione in the Harry Potter films, is to replace the Pirates of the Caribbean actor Keira Knightley as the face of Chanel's Coco Mademoiselle.

Eighteen-year-old Watson has reportedly signed a two-year contract with Chanel worth £3m.
She will replace Knightley when the latter's contract with Coco Mademoiselle runs out this summer. Knightley will remain with Chanel in a new role.

Watson has already developed a close association over recent months with the luxury fashion brand, which has dressed her for film premieres and parties.
Chanel is expected to officially announce the Coco Mademoiselle deal next month.

Warner Bros, which makes the Harry Potter films, is understood to have been involved in approving the deal.
As the face of Coco Mademoiselle, Watson follows in the footsteps of Kate Moss, who was signed up for the fragrance's launch in 2001, and 23-year-old Knightley, who took over in 2007.

Image: http://derelictee.blogspot.com/
Source: http://www.guardian.co.uk/media


Mélanie Thierry
The lady who played Aurora in the movie, "Babylon AD" with Vin Diesel.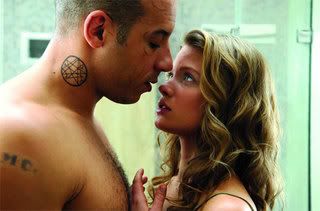 She began her ascent to fame as a much sought-after child and teen model in France, then moved into acting. She developed an early screen reputation (and seemed typecast in roles for a considerable period of time) as a siren-like waif with a mesmeric quality that invariably bewitched male characters. (For that reason, more than one source openly compared Thierry to onetime Vadim muse Brigitte Bardot.) She began with a series of roles in French productions that failed to travel abroad and thus confined the actress' recognition to her native country. Not long after, however, the actress scored an international crossover hit at age 18 as the lover of ship-bound Danny Boodman T.D. Lemon 1900 (Tim Roth), who very nearly lures him off of the boat where he resides, in Giuseppe Tornatore's "epic fable" The Legend of 1900 (1998); this arrived back to back with a similar turn as a contemporary Esmerelda in director Patrick Timsit's whimsical Hunchback of Notre Dame update Quasimodo d'El Paris (1999). Thierry shifted gears somewhat as the female lead in the supernatural comedy Jojo la Frite (2002), portrayed an injured teenager in Julien Leclercq's Chrysalis (2007), and made her Hollywood debut as one of two romantic leads of action star Vin Diesel in the sci-fi opus Babylon A.D. (2008)

Image: http://www.scificool.com/
Sources: http://www.fandango.com/


Max Payne
If you're a gamer, then you should know this upcoming movie...




Image: http://www.beyondhollywood.com/
Source: http://www.maxpaynethemovie.com/


Transformers
Revenge of the Fallen
To be released next year. Same cast, so those who loved the sexy Megan Fox and Shia, and of course the faves: Autobots and Decepticons, will surely love the next sequel!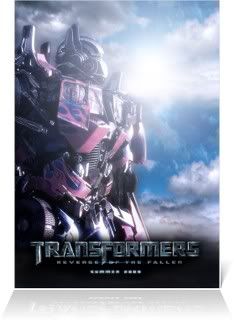 Image: http://cinema.theiapolis.com/
Source: http://www.transformersmovie.com/

More to come next time!

xoxo,
Veya~