O2Jam - Jammin' with the O2 Peeps~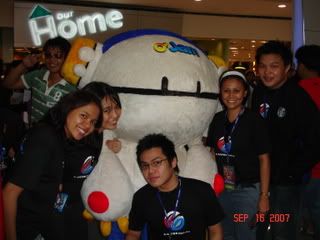 With O2Mo~

I don't have screenshots that much - usually GM Psybot was the one who conducts the in-game events, and spend time with the players there.

But I got to bond with them during on-ground events; one in which I have to wear the e-Games tube (with the old logo on it) in the cold temperature in Baguio. Good thing my trusty hoodie jacket kept me warm.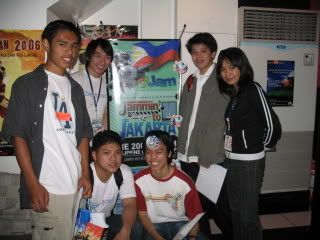 Winners of the O2Jam Event in Station 168 Baguio~

They were a bit shy, but fun to hang out with. Most of them were already high levels in O2Jam, and I was intimidated because this game was one of the hardest for me to play.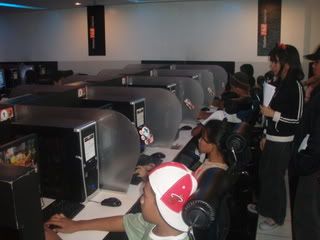 They also called me "the devil GM" because I wore that infamous devil's horns with red lights during my facilitating the event. XD~

The winners of the tournament requested for an autograph of me & CM Lowe. XP~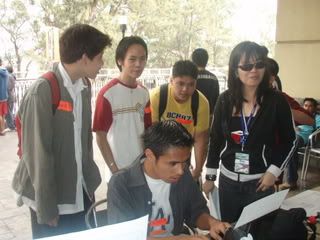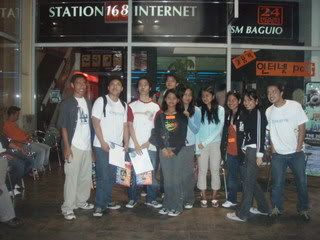 O2Jammers in Baguio~

I also had fun during the Tarlac Cybergames and the "mishap" of the in-game tournament, which we resolved in a flash. All's fair in love and games! But seriously, the pressure of the shouting and laughter at the same time gets me all hyped up~ (I facilitated Audition and O2Jam, and also helped out with Ran Online's tourney that day)

Eventhough I look like I was beaten by thousands of mobs and my throat was dry, I still manage to bring out a smile and answer the other inquiries of the players every after event.

So, kudos to the players of O2Jam! ^_^