Fan Teasers October Edition
Let's get into the halloween spirit and make a GE-themed spooky wallpapers! Check out more details here: http://veya-esthesia.blogspot.com/2007/10/fan-teasers-october-edition.html

Faction Visitation Schedules!
Get your faction posted here: http://forum.iahgames.com/ge/showthread.php?t=21203 and I will be visiting you guys in-game and get to know your members and your daily life. I can also go to your EBs and gatherings, depending on my schedule as well.

Server Visitation!
Aside from faction visitation, I'll also drop in and chat with y'all in-game and lemme know your inquiries, complaints and/or follow-ups (but please don't bite my head off, I'll only try to follow-up on what you guys need to know).

Mentor for Freeplay Program!
Want to volunteer? Join us and let's help extend and live GE: http://forum.iahgames.com/ge/showthread.php?t=20244 and help out new players in-game. We will be posting new schedules and locations, so stay tuned.

e-Games Nominated on the 10th Philippine Web Awards!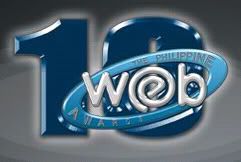 Register at http://www.philippinewebawards.com/ and vote for e-Games website! Check also the widget at the side panel for more details.

e-Games Evolution goes to Cebu!
Bigger, better, bolder e-Games will be going to SM Cebu this October 20, 2007 for another fun-filled activities for the whole day! In-game tournament, raffles, trivia, passport quests, and lots more activities!

GE Limited Edition Boxes!
It ain't over yet! The next batch of those goodies and Emilia the Sage will be popping out of these limited edition boxes soon and hopefully by early November.

GE GVC - 90-day Denomination!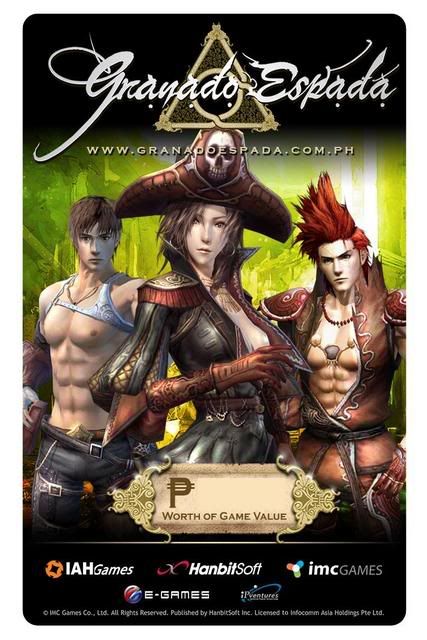 This sweet pirate and her luscious bodyguards will be out on a tentative date same as the boxes by early November.

Thanks to Obviar of Carracci for the siggy banner that's now featured at the side panel of this blog. Like him, Gakitsu of Pachelbel also designed the lovely banner for the community blog. If you'd like to contribute images, artwork, and other articles as well, send it to veya@granadoespada.com.ph along with your real name, in-game family name, server, and there will be screening on the best submission and a chance to get goodies from us! (open for the Philippine Community only). ^_^